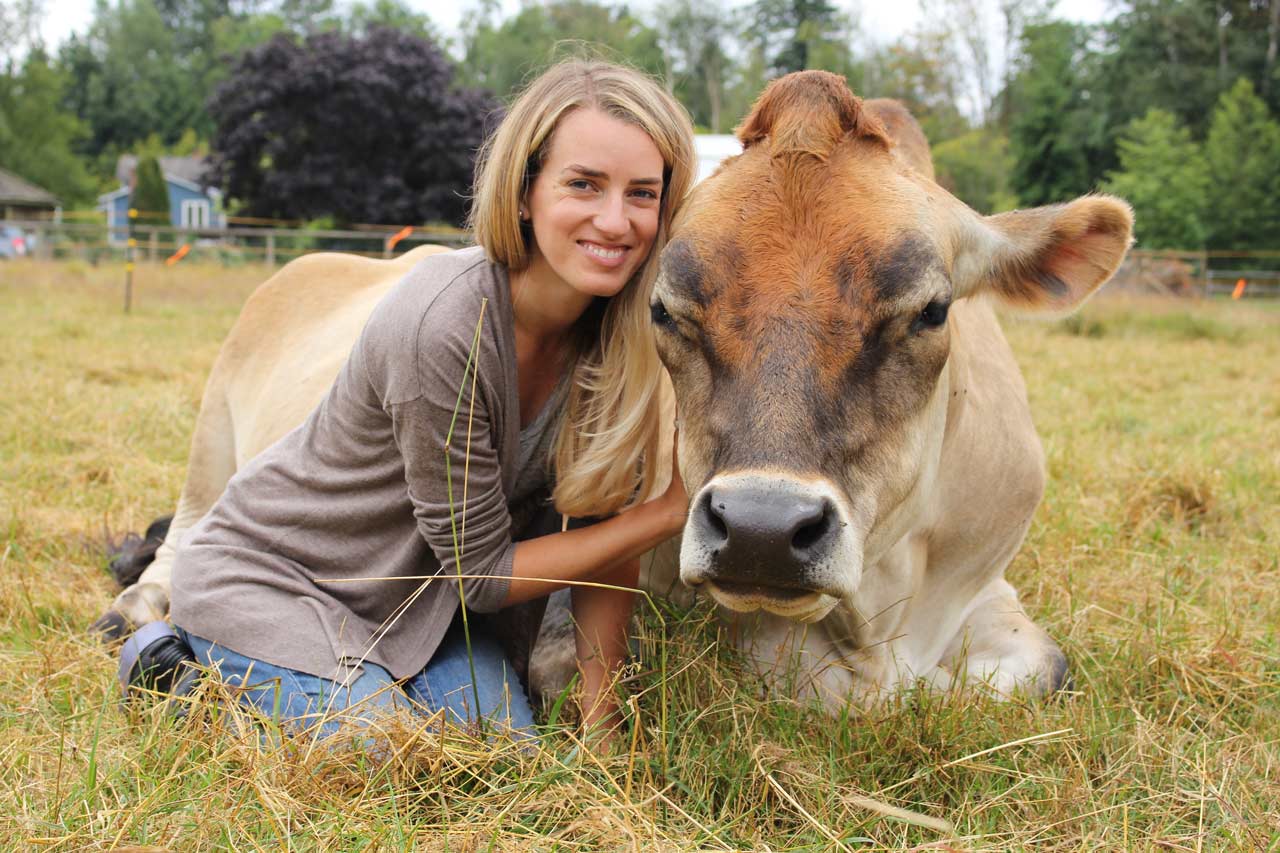 I grew up in the beautiful countryside of Prince Edward Island with my mother younger brother. My mother is an environmental activist, and for decades she led the charge against poisonous potato pesticide industry (spray, toxic). As a single mom, she brought my brother and I everywhere—including activist strategy sessions and meetings with politicians. I was immersed in public interest advocacy even as a young child, and standing up against injustice was simply a normal part of my life. That's why I went vegetarian at age 12 after seeing a documentary about animals abused by the meat industry. I knew I didn't want any part of a lifestyle that caused such awful suffering to so many animals, so I quit meat on the spot.
After university, I worked in Ottawa for several years as press secretary to Green Party leader Elizabeth May. I got hooked on politics and the law, and I saw first-hand how May, as a lawyer, used her legal training to be a more effective activist. I went vegan around the same time after learning more about the brutality of the dairy and egg industries. I also travelled to the ice floes on Canada's east coast to help document the commercial seal hunt with Humane Society International. After that heartbreaking experience, I was inspired to dedicate my career to advocating on behalf of vulnerable animals. The field of animal law was still in its infancy in Canada, so I decided that becoming animal rights lawyer could have a huge impact. I headed off to law school at the University of Toronto and crossed my fingers that my dream would work out. I'm happy to report that it did!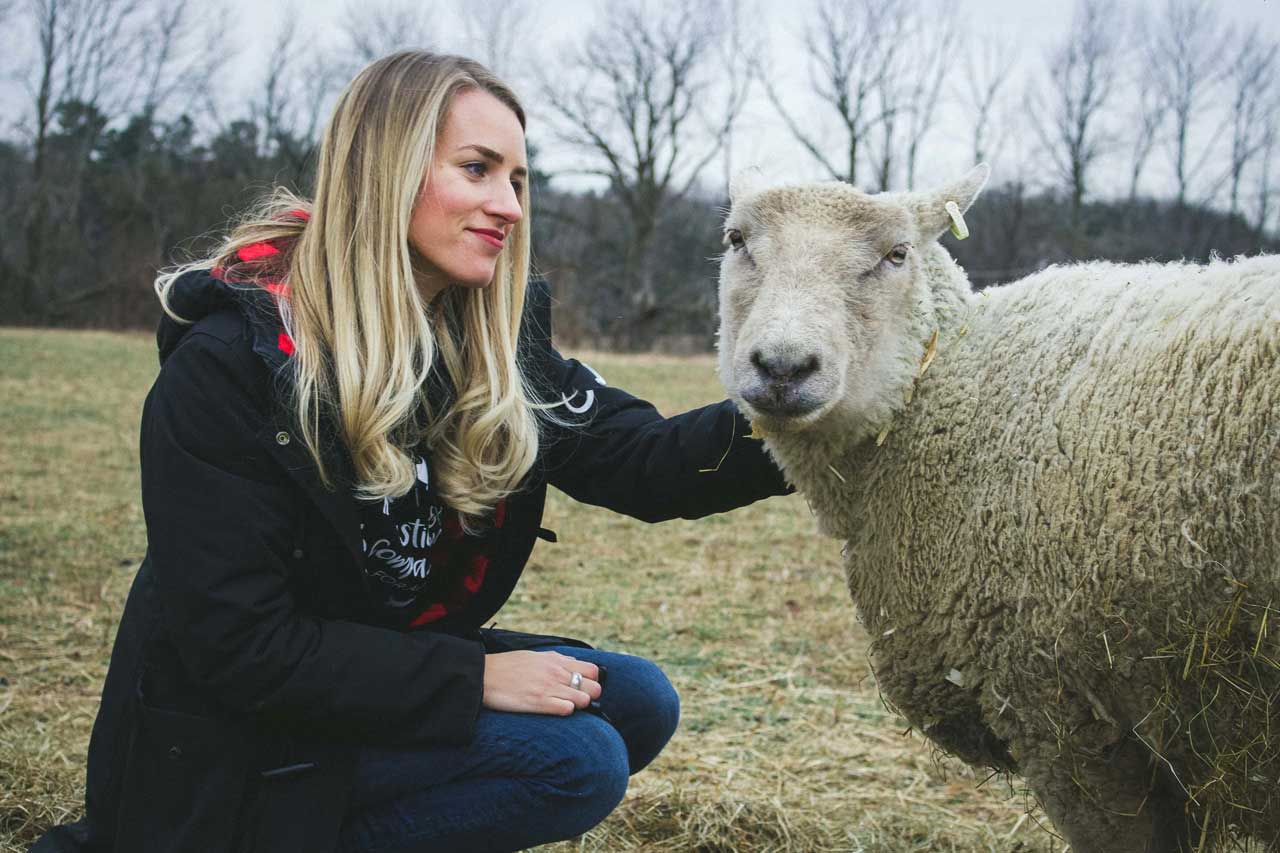 Animal law has grown in leaps and bounds in the last decade. Today, I'm lucky enough to lead Animal Justice, where I work with an incredible team to pass strong new animal protection laws, ensure animal abusers are prosecuted, and fight for animals in courtrooms across the country.
Most Canadians already feel empathy and compassion for animals, and we assume that our laws protect them from suffering. Unfortunately, that's usually not the case. Canada has some of the worst animal cruelty laws in the western world, and we kill close to 800 million animals every year for food, fashion, experiments, and entertainment. Part of my job is to make sure Canada's laws better reflect our shared values of compassion and respect for animals.
How did you get involved with Animal Justice, Canada's only animal law organization?
I worked with Animal Justice for a summer while I was a law student. We were still tiny and entirely volunteer-run at the time, but I helped with some exciting projects, including a legal opinion that eventually convinced Air Canada to stop shipping monkeys destined to be used in lab experiments.
I worked for a small criminal defence firm for two years after law school, but I stayed involved in Animal Justice's campaigns. I left criminal law in 2014 to fight for animals full-time, and Animal Justice really started to take off at that point. Today, I'm surrounded with brilliant colleagues and we have wonderful supporters. Public concern for animal protection is getting stronger every day, so I feel that we're doing the right work at the right time.
How many bills in have you supported and gotten passed in Parliament to protect animal rights and how many more are you working on that we can support?
Our biggest push right now is in support of Bill S-203, which would ban keeping whales and dolphins in aquariums. In 2018, there's simply no excuse to keep these majestic, long-ranging, deep-diving animals in tiny tanks, where they are deprived of everything that makes life worth living. There's strong support for a whale and dolphin captivity ban, and most Canadians agree that it's wrong to imprison these sensitive, social creatures in aquariums.
There's another important Senate bill that would ban shark finning and shark fin imports. Over 70 million sharks have their fins cut off while they're still alive, which breaks my heart.
We're also pushing the federal government to update Canada's outdated animal transport laws, which let farms ship pigs, chickens, and cows for days at a time in extreme temperatures without food, water or rest. And we're supporting a private members' bill by MP Michelle Rempel that outlaws all sexual abuse of animals. (Shockingly, most of this disturbing conduct is not currently illlegal).
Next, I would love to see legislation to stop the mutilation of companion animals, including declawing cats, and tail docking and ear cropping dogs. Animals are born with all of their body parts, and they should get to keep them.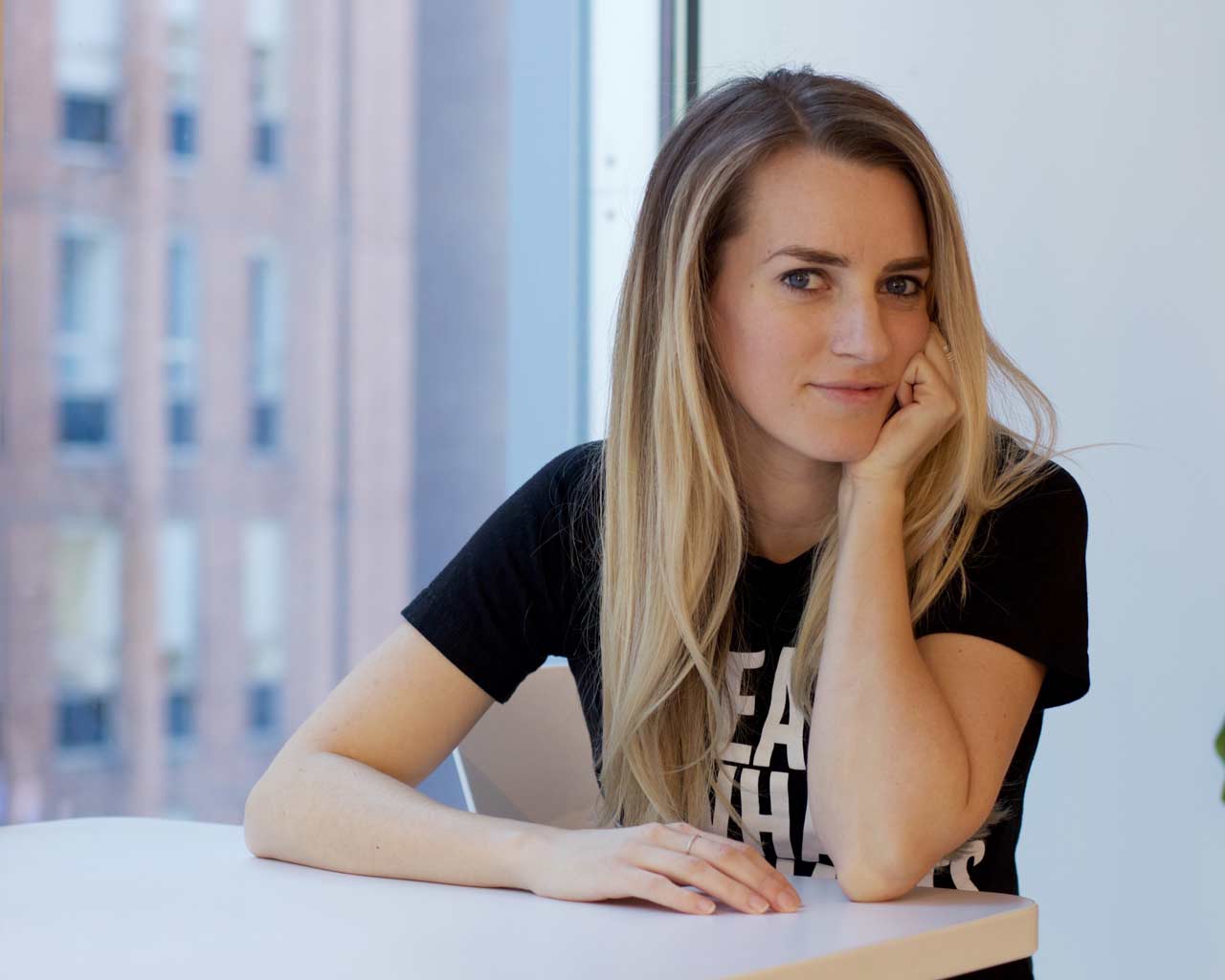 What do you think of bill S-214 to stop animal testing brought forth in our Senate? What can we do to support its passing as citizens and consumers?
It's exciting that Canada is on the brink of outlawing outdated animal tests. No animal should suffer painful eye drip and skin toxicity tests simply for human "beauty"—there's nothing attractive about cruelty!
The best way to help pass Bill S-214 is to phoning and meeting with our Members of Parliament to ask them to end cosmetic testing. We can also make better choices when shopping for our own cosmetics. I always buy cruelty-free and vegan make-up and other beauty products. That's one thing I love about The 7 Virtues products—everything is animal-friendly!

What's the best thing about being in Ottawa where all of the political action is happening?
It's an exciting city. On any given night, you might end up at a reception hosted by lobbyists, a budget day after-party, or simply run into politicians or other powerbrokers in the local coffee shop. I try to make sure animal issues are visible to influential people. It's important for them to know that animals matter to people so that they take animal protection seriously.
Favourite city in the world?
Toronto wins for the sense community and vegan restaurant scene. But Los Angeles and Berlin both come in a close second.
Teetotaler or something stronger?
I love red wine from Tuscany, and bourbon from Kentucky.
Most recent indulgence?
I just splurged on a beautiful pair of black Chelsea boots from Souliers Studio—a vegan shoe store based in Ottawa. Cruelty-free fashion has never been easier to find!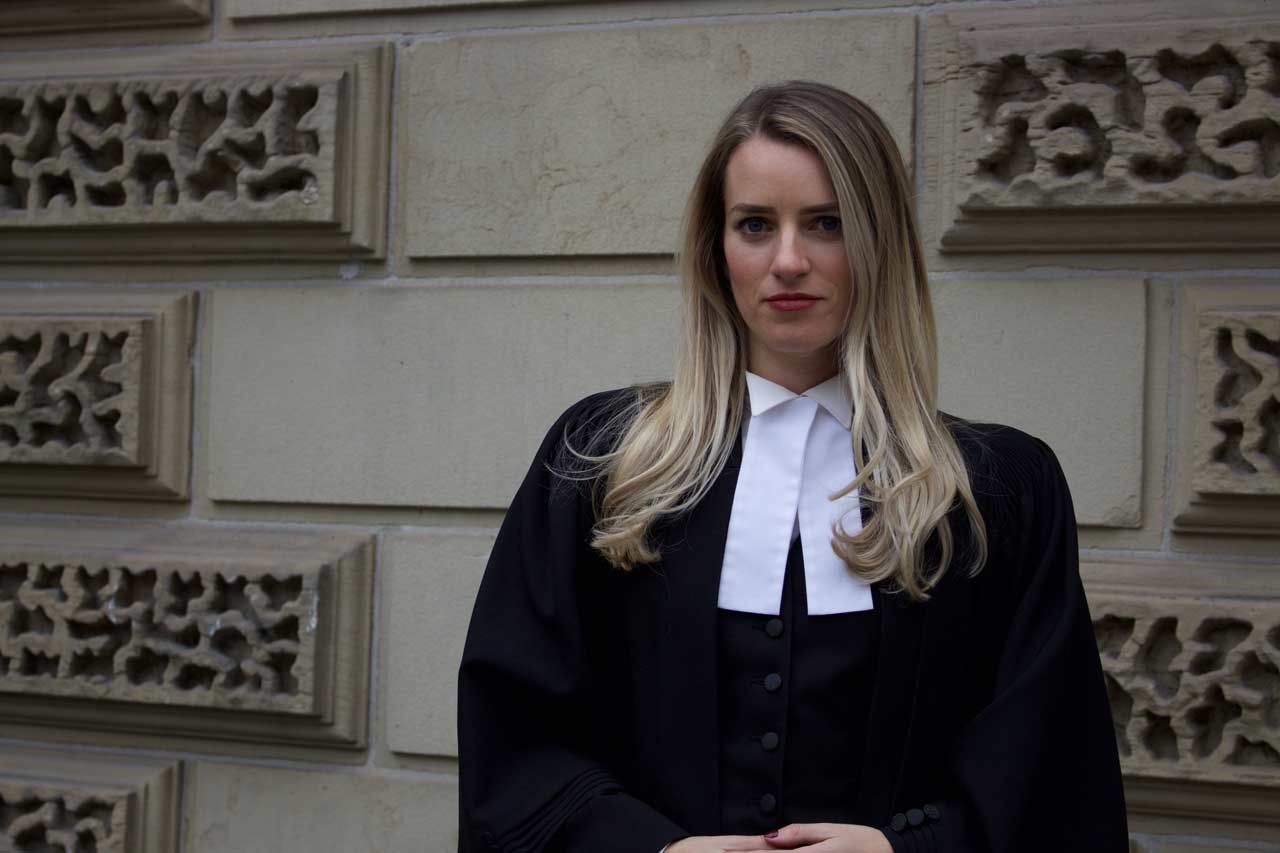 Walk, bike or drive?
Commuting by car destroys my happiness (not to mention the environment), so I make sure I live within walking or cycling distance of my workplace. I have a 20-minute walk to my office, which ensures my day starts off with some exercise and fresh air. When I do drive my Prius, it's mostly for groceries, to get out of the city for cross-country skiing or hiking, or for longer road trips.
Who is the one person in the world you would like to sit beside on a long flight and what would you ask her or him?
U.S. Supreme Court Justice Ruth Bader Ginsburg. As a lawyer, she fought groundbreaking court cases to protect womens' rights. I'm sure she has incredible advice on legal strategy.
You are a big voice for animals like no other, you inspire so many of us, have you ever considered running for office?
Believe it or not, I have! I first ran for Parliament in 2006 in Moncton, where I lived at the time while working at my alma mater Mount Allison University. The second time, I ran in a 2014 federal by-election in the Toronto riding of Trinity-Spadina. Both times were as a Green candidate. Obviously, I didn't win. But I did make sure animal protection was part of my campaign platform, which constituents told me they really appreciated. Candidates don't often make animal issues into election priorities, but animals deserve a voice.
Many of us are working on becoming vegan, changing our planet for the better, what is the best advice you have for people who may be struggling with it and want some support?
Take it one step at a time. Eliminating dairy from your diet is a good place to start because delicious dairy alternatives are so easy to find. Start incorporating plant-based milk, yogurt, and ice cream made from almond, soy, and coconut. A lot of people have trouble giving up dairy cheese because it's addictive—it contains opiate-like molecules that attach to the same brain receptors as opioids! I recommend trying hard, cultured cashew cheeses that are aged using the same techniques as dairy cheese and have a similarly rich, deep flavour. Some of my favourite cashew cheeses are by Nuts For Cheese, Zengarry, Culcherd, and Vegan Stokes.
You can move onto replacing meat, chicken, fish, and eggs with plant proteins like legumes, tempeh, and soy. If you're looking for fast, fun, and flavourful recipes, I recommend picking up any cookbook by Isa Chandra Moskowitz, a top vegan chef.
I also recommend finding community. It's so much easier to flourish when you have social support and friends whose values and lifestyles align with your own. Personally, I wanted to become vegan several years before I actually made the leap (I was already vegetarian at the time). But I didn't know any other vegans, and it seemed difficult to be the only one. Once I befriended other vegans, I finally felt confident and supported enough to take the plunge.
Ultimately, being vegan isn't about being perfect. Don't beat yourself up if you struggle initially. Many people slip up and have set backs along the way. You need to find the right path for you to ensure being vegan is sustainable in the long run.

Favourite quote?

"Our lives begin to end the day we become silent about things that matter." – Martin Luther King Jr.
Last book you read?
One of my favourite recent reads is "How Not to Die" by Dr. Michael Greger, an internationally-renowned physician and nutritional expert. The book is full of cutting-edge nutrition science, and gives practical advice on which foods and lifestyle choices will help us enjoy healthy, happy lives. It's a must-read for anyone who wants to prevent disease and live longer!
Favourite cause, group or activist?
I have so much respect for anyone who tries, in their way, to protect our natural world and save the vulnerable from suffering.
My dear friend Jo-Anne McArthur is a photojournalist and author, known for documenting human / animal relationships through her We Animals project. Her stirring images have inspired compassion in so many people. Animals' lives are largely hidden from our eyes—they live and die behind the closed doors of industrial farms, laboratories, zoos, fur farms, and puppy mills. We can only care about what we know about. That why it's so important to expose the horrors that animals endure before they become our food, fashion, or entertainment
Web site: www.animaljustice.ca
Facebook: www.facebook.com/animaljusticecanada
Instagram: @camillelabchuk
Twitter: @CamilleLabchuk